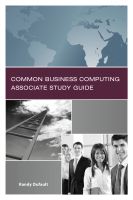 COMMON Business Computing Associate Study Guide
by

Randy Dufault
This study guide provides comprehensive study material to help prepare for the COMMON Business Computing Associate certification exam. It covers all nine major objectives that are tested in the exam, providing potential test-takers with a solid background of prep material for the exam.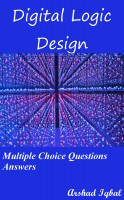 Digital Logic Design Multiple Choice Questions Answers
by

Arshad Iqbal
Digital logic design MCQs has 700 multiple choice questions. DLD quiz answers online, MCQ on logic gates, PLC, combination logic, Boolean algebra, algorithmic state machine, asynchronous sequential logic, binary systems, digital integrated circuit MCQ answers, DLD lab equipment, experiments, MSI, PLD components, registers counters memory units, Boolean functions questions answers.