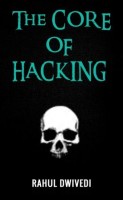 The Core of Hacking
by

OnlineGatha
Why write a book about hacking? The question is really, as we will see throughout the book, computer attacks happen each and every day, with increasing virulence. To create a good defense, you must understand the offensive techniques of your adversaries.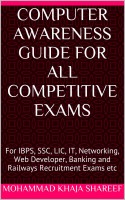 Computer Awareness Guide For All Competitive Exams
by

Mohmmad Khaja Shareef
ABOUT THIS GUIDE: Working knowledge about computers has become an important requirement for professionals in any field. In keeping with this trend, several entrance exams also have a special section to test aspirants' computer awareness. Objective Computer Awareness serves as a handy guide for students preparing for such exams. It is especially useful for recruitment and banking exams.