Sub-categories:
American | European | African | Asian | Russian | Anthologies | Middle Eastern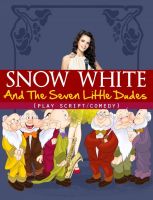 Snow White And The Seven Little Dudes (Comedy/Drama Play Script)
by

Daris Howard
Drama/Comedy Play Script Anyone who is anyone in Rocklandia is part of a band. But the queen, from a foreign country, can't sing. She dreams of a baby that will have a beautiful voice. Her baby, Susan, whom everyone calls Snow White, is born with a beautiful voice. When the queen dies and the king marries a woman from Operaland, the trouble begins.