Sub-categories:
American | European | African | Asian | Russian | Anthologies | Middle Eastern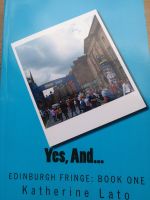 Yes, And...
by

Katherine Lato
"Yes, And..." is a common saying in improvisational theater, and a life philosophy that a group learns to apply in Edinburgh. One of the organizers agrees to an early performance, forcing the group to scramble to be ready. Aside from two professionals, the rest of the group signed up for an interesting vacation, and a chance to perform. Many truths are revealed in the 24 hours of the novel.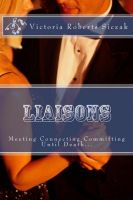 Liaisons: Meeting Connecting Committing
by

Victoria Roberts Siczak
(5.00 from 1 review)
Liaisons is an exclusive on line dating service where you can be matched to the person of your dreams...literally! But is it as all it seems? The superficial beauty of everyday life, distorted with the dysfunctional undercurrents of the psychologically deranged, show you that you may not always get want you want! Sensuality combined with suspense, intimacy and murder show the danger of a wish!