Sub-categories:
American | European | African | Asian | Russian | Anthologies | Middle Eastern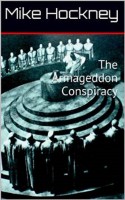 The Armageddon Conspiracy
by

Mike Hockney
King Solomon, one of the Bible's most famous figures, died as an apostate. How could a man fabled for his wisdom reach the conclusion that God was false? The Armageddon Conspiracy reveals the answer to this greatest Biblical mystery. Solomon, a man obsessed with witchcraft and magic, believed he was about to discover the key to the supreme mystery of life. Now his successors have.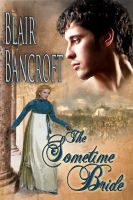 The Sometime Bride
by

Blair Bancroft
(5.00 from 1 review)
At the end of the Peninsular War, Catherine Audley, daughter of Britain's spymaster on the Iberian Peninsula, has a problem. Is she now the widow of a man who never existed? Is she the well-rewarded, but discarded mistress of her father's protégé, the enigmatic Englishman known as Blas the Bastard? Or is she a beloved wife whose only rival is her husband's determined expediency in a time of war?