Sub-categories:
American | European | African | Asian | Russian | Anthologies | Middle Eastern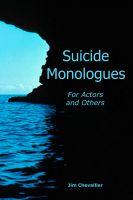 Suicide Monologues for Actors and Others
by

Jim Chevallier
A collection of original monologues, exploring the issues around suicide from multiple viewpoints. Grouped into four sections, for use individually (for class, performance, auditions, etc.) or as a complete production.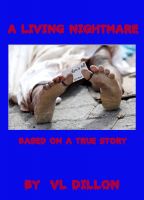 A Living Nightmare
by

V. L. Dillon
(5.00 from 1 review)
A fictional account of an actual murder and the workings around it to catch one of the killers. There is intrigue,fear and anxiety. It will suck you in and spit you out with exhaustion. I know, I was there and I was and am Mackenzie. There is insight into the actual workings around murder cases. The things people don't see on the news or in the papers.