Special Deals
Sub-categories:
American |
European |
African |
Asian |
Russian |
Anthologies |
Middle Eastern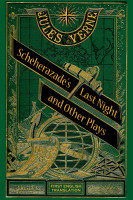 Scheherazade's Last Night and Other Plays
by

Jules Verne
These three plays by Jules Verne are introduced in this illustrated volume that weaves the timeless theme of hidden love into contrasting tapestries of escapades, exoticism, and emotions. Discover newfound insight in Jules Verne's creative process. Volume 11 in The Palik Series featuring Jules Verne (author), Peter Schulman (translator), and Brian Taves (editor).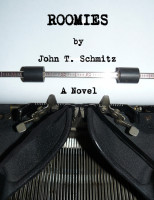 Roomies
by

John T. Schmitz
Roomies is the story of Rodney Stiles, a young man who is struggling to be a writer and an adult. Roomies is a black comedy; it explores the seedier side of life, taking the reader on a tour of drinking, drugs, bars, bikers, and books. Rod must escape the clutches of a series of raucous roommates ... and in the end, will he find redemption in his family or will his tale end in tragedy?