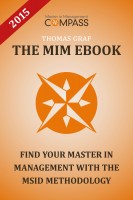 The MIM eBook: Find your Master in Management with the MSID Methodology
MBA, Masters in Management, Finance, Marketing and many more – business schools are now offering more degrees than ever before, but what's the best program and school for you? Apply the MSID methodology to make the best choice and follow four steps: MOTIVATION, SPECIFICATION, INVESTIGATION, and DECISION. The author is also the founder of the platform "Master in Management Compass" .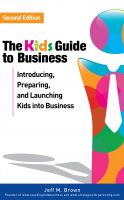 The Kids' Guide to Business
This book provides a kid-friendly approach to introduce, prepare, and launch kids into business. Kids take steps to develop a business and are easily engaged in business as they explore business basics and advanced business principles using the lemonade stand business case. Many business principles are taught from this simple business model of a roadside kiosk.