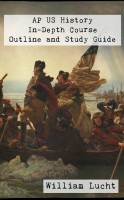 AP US History In-Depth Course Outline and Study Guide
by

William Lucht
A book for students of AP US History, by a former taker of the test. This booklet provides a succinct outline and cause and effect for each topic in an easy to understand format. While this book cannot guarantee you a 5, it might help you understand key concepts better.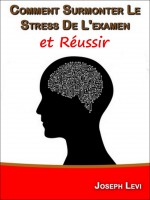 Comment surmonter le stress de l'examen et réussir
by

Joseph Levi
C'est bien connu, les périodes d'examen sont des moments de grande angoisse et de stress pour les élèves et étudiants. La peur d'être évalué et l'appréhension des résultats finals (la crainte de l'échec) en sont généralement les causes principales. Comment garder le contrôle et réussir son examen? C'est ce que le présent ouvrage vous propose de découvrir par des conseils inédits...