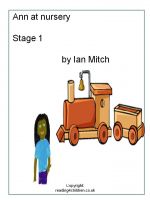 Ann at Nusery
(5.00 from 1 review)
This book is aimed at helping you teach your child how to read leading on to using phonics.This is a simple picture book to discuss with your child. The author was dyslectic and wishes all parents worldwide to be able to teach their child how to read using phonics giving them a head start for life, the books are aimed to be affordable to all and are available in e book format.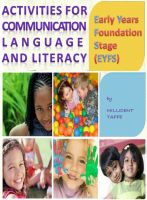 EYFS - Activities for Communication, Language and Literacy
These activities have been tailormade to comply with the Statutory Framework for the Early Years Foundation for Child Minders who work/teach children according to the Framework. This book contains diverse activities that will provide a comprehensive overview of the desired core skills.