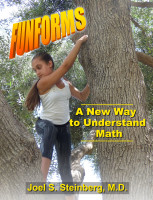 Funforms, A New Way to Understand Math
by

Joel Steinberg
(5.00 from 1 review)
Funforms is a new math symbol system. Unlike Roman Numerals, it is iconic and ideographic. It makes the continuity between whole numbers and fractions easily understood. It is a binary tally mark place order system. It is a math second language, giving the learner the opportunity to review what s/he learned before s/he had fully developed critical thinking skills. Try it, you'll like it!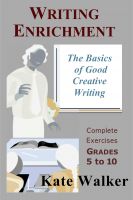 Writing Enrichment - The Basics of Good Creative Writing
by

Kate Walker
(5.00 from 1 review)
NOT another book about coming up with ideas for stories, but how to actually WRITE them! These exercises are crafted around the specific process whereby students learn to write. (See introduction.) Low stress for teachers & students alike. No pre-class prep. Open the booklet & read. Also suit homeschoolers. A radically new approach, originally developed for students with learning difficulties.
Related Categories