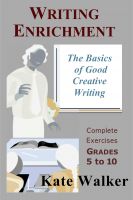 Writing Enrichment - The Basics of Good Creative Writing
by

Kate Walker
(5.00 from 1 review)
NOT another book about coming up with ideas for stories, but how to actually WRITE them! These exercises are crafted around the specific process whereby students learn to write. (See introduction.) Low stress for teachers & students alike. No pre-class prep. Open the booklet & read. Also suit homeschoolers. A radically new approach, originally developed for students with learning difficulties.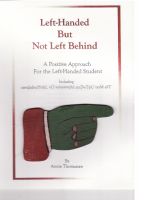 Left-Handed But Not Left Behind, A Positive Approach for the Left-Handed Student
by

Annie Thomassen
A thorough and comprehensive self-help book for teaching the left-handed student. With the most up-to-date research & info. on left-handedness that puts southpaw rumors and myths to rest, valuable information on how to nurture & teach the left-hander in a right-handed world with a writing method just for lefties. Plus some fun interviews with Celebrity Lefties on how they coped with being a lefty.
Related Categories