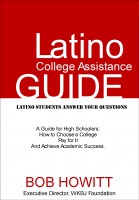 Latino College Assistance Guide
by

Bob Howitt
The Latino College Assistance Guide will help you prepare for the college application process, examine your financial alternatives, identify the schools right for you, succeed at higher education, and move ahead on your career path. Latino students, in their own voices, share their experiences and answer your questions. A vital resource if you're in high school and considering college!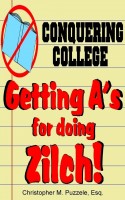 Conquering College: Getting A's for doing Zilch!
by

Christopher M. Puzzele, Esq.
Any student can drastically improve their grades and reduce their work by following this easy to read book. It was written by a college student who initially did horrible in school. After utilizing the techniques in this book, he graduated with Honors, was on the Dean's List every semester and elected into Phi Beta Kappa. He is now an attorney admitted in NJ, NY, DC and the US Supreme Court.
Related Categories