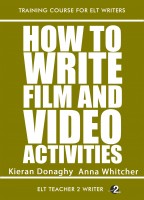 How To Write Film And Video Activities
by

Kieran Donaghy

&

Anna Whitcher
We are living in a video age – and so are our students. In this ebook Kieran Donaghy and Anna Whitcher help the materials writer choose appropriate video for the ELT classroom, and discuss criteria for selection such as syllabus fit, language level, length, relevance and task potential. Once a great video has been chosen, they'll show you how to write a variety of activities to exploit it.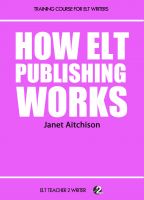 How ELT Publishing Works
by

Janet Aitchison
How often do writers get the chance to find out what goes on behind the scenes at the publishers'? Here we give you a rare chance to do just that. In this module Publishing Director Janet Aitchison draws on her experience of working at a senior level for several ELT publishers, and with many ELT writers, to give a comprehensive account of how ELT publishing works.
Related Categories