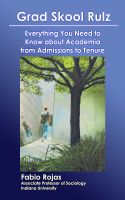 Grad Skool Rulz: Everything You Need to Know about Academia from Admissions to Tenure
(5.00 from 6 reviews)
Get the inside scoop on graduate school and the tenure track. This no-nonsense guide gives you blunt advice about everything from admissions to dissertations to getting tenure. Filled with concrete strategies for surviving graduate school while keeping your sanity.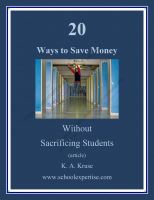 20 Ways to Save Money Without Sacrificing Students
(3.00 from 1 review)
Article #1 in the "All About School Series." Article discusses 20 specific ways to save money without affecting student learning.