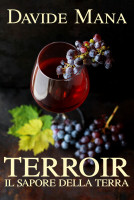 Terroir, il Sapore della Terra
by

Davide Mana
(5.00 from 1 review)
"Terroir, il Sapore della Terra" è un breve saggio divulgativo per cercare di capire cosa sia il terroir, come venga utilizzato a livello legislativo, comerciale, turistico e scientifico.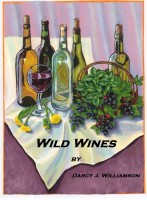 Wild Wines
by

Darcy Williamson
(3.00 from 1 review)
Since winemaking is not a full-fledged hobby, I have not become a connoisseur of fine homemade wine, nor an amateur scientist with a well equipped laboratory. My wines are flavorful and palatable, even though they begin their existence in a cracked crock I purchased at a garage sale. This book is an excellent place to begin if you are not wanting to make a large investment to being winemaking.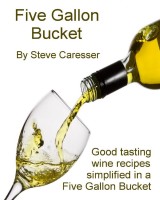 Five Gallon Bucket
by

Steve Caresser
(4.00 from 1 review)
"Five Gallon Bucket" A savoring eBook with rich flavor's by Steve Caresser Steve Caresser has 30 years wine making experience. He has decided to share 10 of his favorite "Five Gallon Bucket" recipes for the purpose of knowing someone else in this world is enjoying savoring the rich flavor's he has developed and enjoyed through the years.
Related Categories