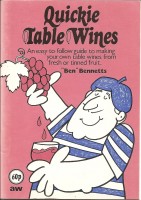 Quickie Table Wines
by

Ben Bennetts
In 1977, I published a booklet "Quickie Table Wines"; a simple "do this, do that" set of instructions producing palatable home-made fruit-based table wines within 4 to 5 weeks. The booklet became a UK best seller, selling just under 12,000 copies before publication ceased around the mid-'80s. Here it is again. The prices are out of date but the technique is ageless.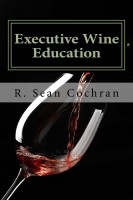 Executive Wine Education
by

R. Sean Cochran
Wine is not simply an interesting culinary topic. Knowing the essentials is a matter of critical business etiquette. And failing to have such knowledge also leaves you vulnerable to etiquette mistakes in various professional contexts. This book, and the free supplemental videos on the Executive Wine Education website, represents the wine course they should have taught you in business school!