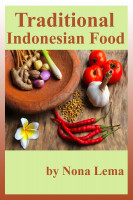 Traditional Indonesian Food
by

Nona Lema
'Traditional Indonesian Food' is about the long, long history of Indonesia's staple foods like rice, wheat and tubers making its vegetable diet truly healthy and complete since ancient times. Indonesia also has the richest varieties of sambals (hot and spicy condiments), natural spices, flavorings and seasonings.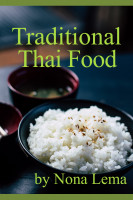 Traditional Thai Food
by

Nona Lema
Traditional Thai Food is an interesting account of how Thailand's culinary traditions have been influenced by many ancient kingdoms and civilizations over thousands of years. Tracing Thai food history into the far past reveals that it focuses mainly on vegetables and use of spices, aromatic plants, herbs, roots and leaves to enhance the natural flavor.
Related Categories