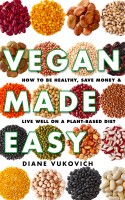 Vegan Made Easy
by

Diane Vukovich
You've made the decision to go vegan, but you just don't know HOW to do it. Vegan Made Easy answers all of your questions about how to make the transition to a plant-based diet and lifestyle without hassle, stress or expense. Divided into three in-depth sections, veteran vegan Diane Vukovich explains what vegans eat, vegan nutrition, and how to live the vegan lifestyle.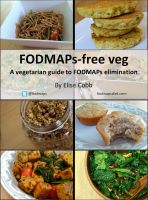 FODMAPs-free veg: A vegetarian guide to FODMAPs elimination
by

Elise Cobb
(4.60 from 5 reviews)
This ten day elimination plan is for those who have been prescribed to start a FODMAPs free diet. It's also for those who are health conscious, vegetarian, and/or vegan or looking to incorporate more plant based meals into their diet. At first diagnosis, I struggled with the overwhelming nature of FODMAPs so my hope is to ease the process for others with a straight forward plan and recipes.
Related Categories