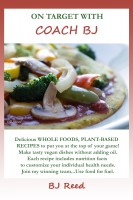 On Target with Coach BJ
by

BJ Reed
Delicious plant-based recipes to put you at the top of your game! Make tasty vegan dishes without adding oil. Each of the 90 recipes includes nutrition facts. Coach BJ's recipes are made with the home cook in mind, using plant-based ingredients. That is, whole foods - grain, vegetables, fruits, beans, legumes, nuts and seeds. Back to the earth, back to basics. Use food for fuel.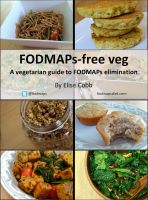 FODMAPs-free veg: A vegetarian guide to FODMAPs elimination
by

Elise Cobb
(4.60 from 5 reviews)
This ten day elimination plan is for those who have been prescribed to start a FODMAPs free diet. It's also for those who are health conscious, vegetarian, and/or vegan or looking to incorporate more plant based meals into their diet. At first diagnosis, I struggled with the overwhelming nature of FODMAPs so my hope is to ease the process for others with a straight forward plan and recipes.
Related Categories