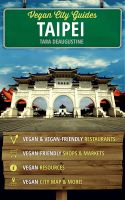 Vegan City Guides Taipei
by

Tara DeAugustine
Vegan City Guides Taipei contains detailed information of where to eat and shop in Taipei, an insider's advice on what to expect as a vegan travelling to Taipei, what to expect from Taiwanese cuisine and how to know if it is vegan-friendly, more Taipei resources for the vegan traveller, a list of useful translations and a handy map showing the location of every establishment listed in the guide.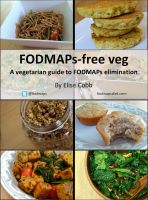 FODMAPs-free veg: A vegetarian guide to FODMAPs elimination
by

Elise Cobb
(4.60 from 5 reviews)
This ten day elimination plan is for those who have been prescribed to start a FODMAPs free diet. It's also for those who are health conscious, vegetarian, and/or vegan or looking to incorporate more plant based meals into their diet. At first diagnosis, I struggled with the overwhelming nature of FODMAPs so my hope is to ease the process for others with a straight forward plan and recipes.
Related Categories