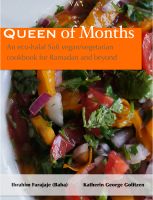 Queen of Months: An eco-halal Sufi vegan/vegetarian cookbook for Ramadan and beyond
A Sufi shaykh and a Russian princess have combined their passions -- for justice, beauty, serving others, and food! – to bring you a wonderful collection of reflections on fasting, together with recipes for feasting in the holy month of Ramadan. Based on the principles of "greening" and nourishing the body and soul. All the recipes are vegan or vegetarian and many are gluten free.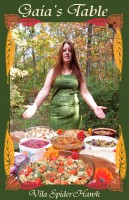 Gaia's Table
(5.00 from 1 review)
The dishes in Gaia's Table are so scrumptious, nobody has to know that they're super-duper good for you too!