Special Deals
Sub-categories:
Short stories - single author |
Short stories - multi-author |
Horror |
General |
Erotica Anthologies |
Flash fiction |
Poetry - single author |
Poetry - multi-author |
Mystery |
Poetry - general |
Drama/Theatrical |
Transgressional |
All sub-categories >>
Drama/Theatrical |
Erotica Anthologies |
Flash fiction |
General |
Graphic novels/comics/manga |
Horror |
Mystery |
Poetry - general |
Poetry - multi-author |
Poetry - single author |
Short stories - multi-author |
Short stories - single author |
Transgressional |
<< Top sub-categories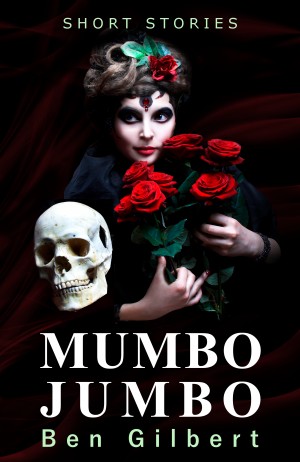 Mumbo Jumbo
by

Ben Gilbert
(3.00 from 1 review)
Fact and Fiction - A diverse collection of dark stories and travel journals. If you enjoy reading about weird experiences and eccentric perceptions, then Mumbo Jumbo is for you!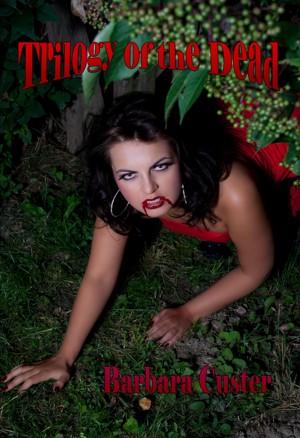 Trilogy of the Dead
by

Barbara Custer
Three short stories involving a vampire, zombies, and a revenant. The opening story, "Rebirth," tells a poignant tale of a bullied teenage girl grieving for her mother. The residents in "Homes for the Dead" overwhelm an ill-tempered manager. A sickly woman in "Roses for Elaine" seeks to escape sordid conditions at a nursing home. Who will help her? Collectively, about 8,500 words.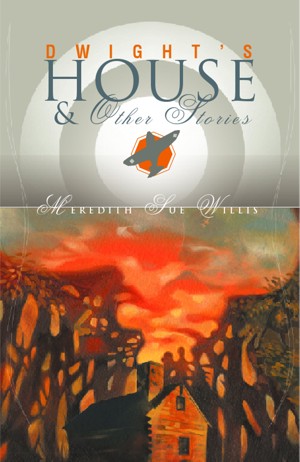 Dwight's House and Other Stories
by

Meredith Sue Willis
(4.00 from 1 review)
The title story in Meredith Sue Willis' second collection is set during a year of explosions: the first space shuttle; the nuclear power plant at Chernobyl; the rundown little cottage at the lake. In this new collection of stories and a novella set at summer houses and around lakes, Meredith Sue Willis explores the places where we are most exposed.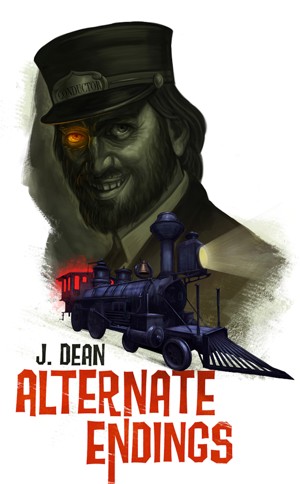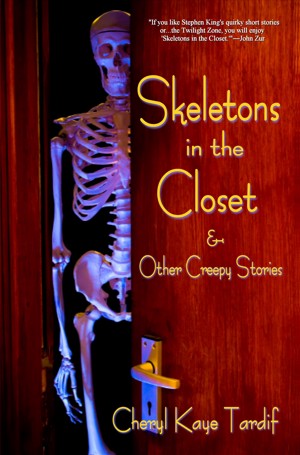 Skeletons in the Closet & Other Creepy Stories
by

Cheryl Kaye Tardif
(5.00 from 3 reviews)
Thirteen stories take you from one hold-your-breath chapter to the next. Stories include: A Grave Error The Death of an Old Cow Maid of Dishonor Atrophy Picture Perfect Sweet Dreams Separation Anxiety The Car Deadly Reunion Remote Control Ouija Caller Unknown Skeletons in the Closet If you are a fan of Stephen King's short story collections, you'll enjoy this creepy collection.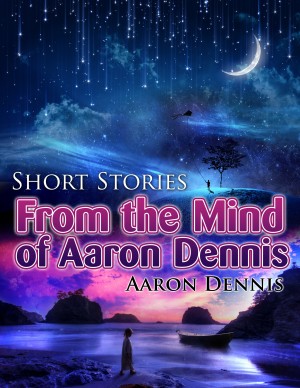 Short Stories from the Mind of Aaron Dennis
by

Aaron Dennis
(4.50 from 2 reviews)
9 short stories. The Tuurngait, a mind bending horror tale. My first, a horrible tale from a psycho's point of view. The Potato Clock, a silly story, Hunting, the mind of a survivor killing zombies. Losing Human, a mad scientist loses his humanity. Eudora, a young girl used to be something quite different. Expedition, a fantasy. Raising Dead, a fantasy. A Night in Hartford, a zombie horror.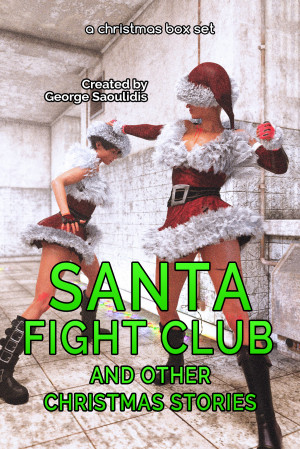 Santa Fight Club and Other Christmas Stories
by

George Saoulidis
A collection of original Christmas short stories and three retellings. Contains: Santa Fight Club The Impossible Quest of Hailing a Taxi on Christmas Eve The Red Holidays Ten Kilos Till Christmas The Fir Smart-Tree The Little Match Girl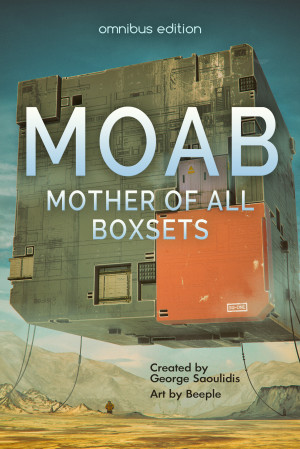 MOAB: Mother Of All Boxsets
by

George Saoulidis
This ginormous boxset contains every Mythography book and story up to January 2019. Get it all in a convenient bundle. Contains: Nanodaemons Crying Over Spilt Light Slow Up The Girl Who Twisted Fate's Arm A Thousand Eves Girl Gone Nova and over 100 short stories.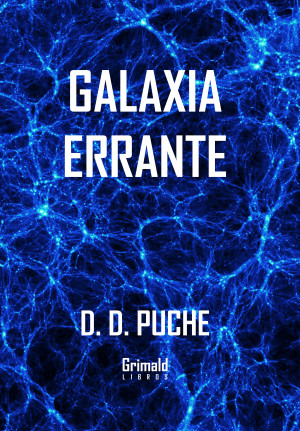 Galaxia errante
by

D. D. Puche
'Galaxia errante' es una compilación de treinta relatos que abarcan la ciencia ficción, el terror y la fantasía, con alguna incursión en el noir y la sátira. Se trata de géneros idóneos para narrar y analizar conflictos actuales desde visiones distópicas, alegóricas o simplemente irónicas, pero siempre entretenidas.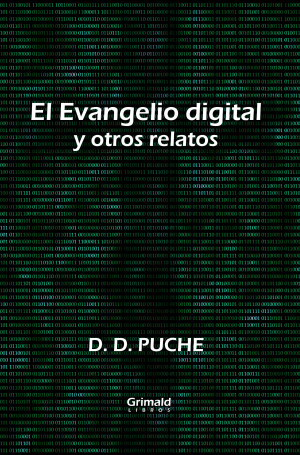 El Evangelio digital y otros relatos
by

D. D. Puche
Quince relatos de diversos géneros (ciencia ficción, fantasía, misterio, terror, sátira, noir) que continúan el intento, iniciado en 'Galaxia errante', de dar forma narrativa a una reflexión sobre el mundo actual y, en general, sobre la condición humana. Literatura de ideas.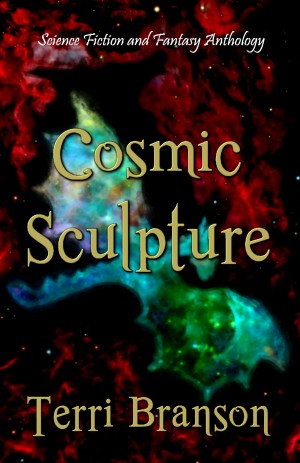 Cosmic Sculpture
by

Terri Branson
(5.00 from 3 reviews)
Winner of the EPPIE 2004 Trophy Award for Best Anthology, COSMIC SCULPTURE is a collection of 14 science fiction and fantasy stories plus the DRAGON'S DEN novel. Read tales of futuristic Mars, ancient Atlantis, mysterious dragons, mischievous faeries, creative reincarnation, lonely vampires, and more. [FIVE STARS CoffeeTime Romance | FIVE STARS Pantherhawk Reviews]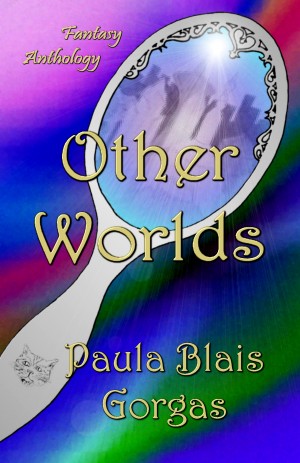 Other Worlds
by

Paula Blais Gorgas
Five fantasy stories: A young mother must save her child from a disturbing future society. A playful ghost meddles in a young woman's love life. A teenage runaway walks the shadowy line between life, death, and love. An upscale bag-lady enters an alternate world and meets her alter ego. An animal rights activist clashes with the King of Faerie. [OWFI's 2008 Best Book of Fiction]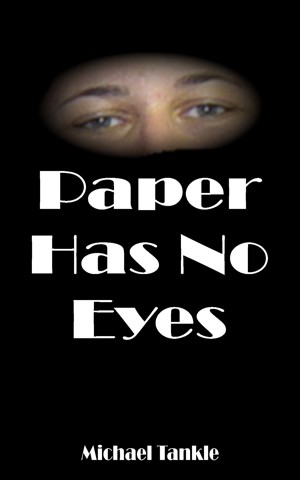 Paper Has No Eyes
by

Michael Tankle
(5.00 from 1 review)
Contained within are one or two line zingers, "epic" tales, and a couple of songs, as well as classic and contemporary poetry reflecting on a range of emotions: friendship, loneliness, love and unrequited relationships. If you ever were in love, thought you were in love, or wanted to be in love, then you're going to love Paper Has No Eyes.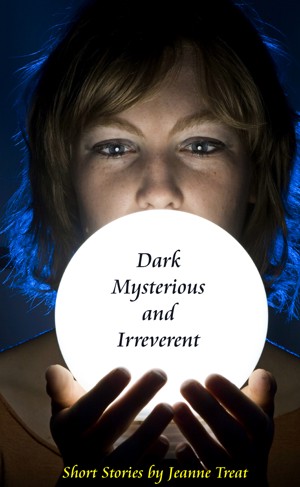 Dark, Mysterious, and Irreverent
by

Jeanne Treat
This short eBook is a collection of short stories from the mind of Jeanne Treat, author of the Dark Birthright trilogy. The collection features mystery, intrigue, and plenty of supernatural happenings. Three stories take place in old Scotland, while one takes place in a modern day Spiritualist community. Experience a witch hanging, a haunting, an execution, and an unusual birth.