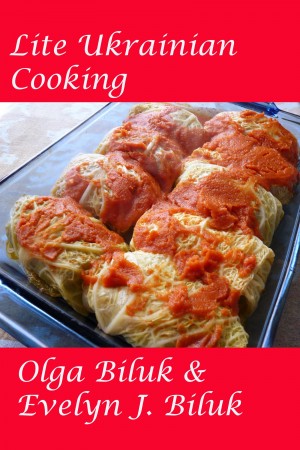 Lite Ukrainian Cooking
by

Dr. Evelyn J Biluk
Series:
Cookbooks
, Book 12. Price:
$2.99 USD.
Words: 3,400.
Language: English.
Published: April 28, 2014
. Categories:
Nonfiction
» Cooking, Food, Wine, Spirits
» Polish
,
Nonfiction
» Cooking, Food, Wine, Spirits
» Russian
A lighter version of easy to make authentic, Ukrainian recipes from my mother's kitchen are assembled in this ebook. Recipes include salads, soups, entrees and desserts such as borscht (beet soup), potato filled perogies, cabbage rolls, stuffed beet leaves, sour cream cucumber salad, Ukrainian sausage, kutya, meatballs, poppy seed cake and many more. Each recipe is accompanied with a color photo.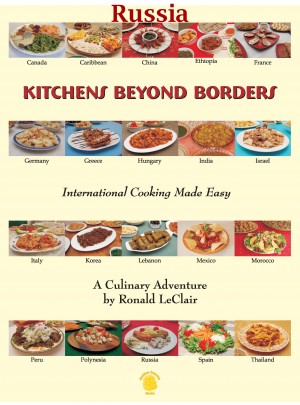 Kitchens Beyond Borders Russia
by

Ronald LeClair
This is one in a series of 20 short cookbooks for international food lovers everywhere. It showcases traditional and popular dishes from 20 different countries. The format is buffet style, whereby all the dishes from one particular country are placed together on the table. A full menu is meant to serve twenty guests, but, because of its flexible possibilities serving smaller numbers is also easy.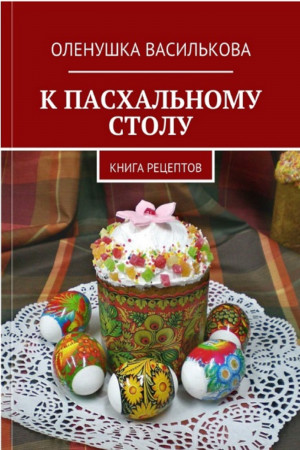 К пасхальному столу. Книга рецептов.
by

Valentin Fursov
В этой книге собраны все самые лучшие рецепты к пасхальному столу. На любой достаток и вкус Вы найдете здесь рецепты пасхи, куличей и «яичек-крашенок» вместе с фотографиями, которые помогут Ваш пасхальный стол сделать не только вкусным, но и восхитительно красивым.