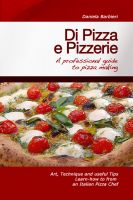 Di Pizza e Pizzerie: A Professional Guide to Pizza Making
"Di Pizza e Pizzerie" is a guided tour inside the secrets of pizza making- and the challenging world of pizza business. A perfect blend of either art and technique, tradition and innovation, ancient practices and modern requirements. AUTHORS' NOTE: The recipes provided in this book are intended for professional use and could hardly adapt to home cooking.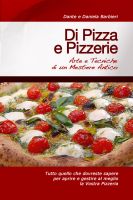 Di Pizza e Pizzerie: Arte e Tecniche di un Mestiere Antico
Segreti del mestiere, ricette, accorgimenti e tanti utili consigli pratici. Per tutti coloro che vogliono cimentarsi con un'attività dalle grandi soddisfazioni, non solo economiche, indipendentemente dal livello iniziale di competenza.