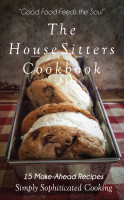 The House Sitters CookBook
by

Heidi Medina
Do you need a homemade dish that tastes freshly made tomorrow but was made today? Or are you a house sitter looking for the perfect homemade treat to surprise your returning homeowners with? If you're looking for delicious baked goods and made ahead dishes that taste as good tomorrow as they did today, The House Sitting Cookbook has the answer.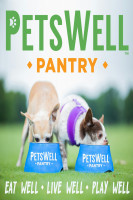 Eat Well • Live Well • Play Well • Rest Well
by

Lien Alsup
This book tells the amazing story about the journey of PetsWell Pantry and how the founder, Lien Alsup has discovered a healthier way to take care of our pets. This book unveils the truth about fresh, organic meals for our furry friends. In addition you will also find a variety of tips on how to keep your furry friend healthy and happy. This is a must read for all animal lovers!
Related Categories