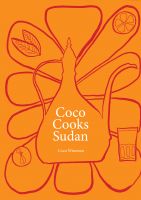 Coco Cooks Sudan
by

Coco Wiseman
Series:
Coco Cooks Africa - Cookbooks
, Book 4. Price: Free! Words: 4,320. Language: English. Published: August 9, 2013 by
Wingback Books
. Categories:
Nonfiction
»
Cooking, Food, Wine, Spirits
»
African
,
Nonfiction
»
Cooking, Food, Wine, Spirits
»
Middle Eastern
Coco originates from Mombasa and has spent years travelling around Africa taking in the cultures of a vibrant continent. In her series of books 'Coco Cooks Africa' she revisits some of her favourite places and cooks some of the best meals she has tasted. Coco Cooks Sudan recipes are full of African and Middle Eastern influence a fusion of herbs and spices that are unique to East African Cuisine.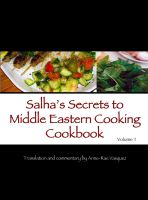 Salha's Secrets to Middle Eastern Cooking Cookbook
by

Anne-Rae Vasquez
Salha has been making authentic Palestinian meals for her family for over 30 years. Her recipes are simple to follow for novice or experienced cooks alike. As people are looking for alternatives to fast food meals, following a Mediterranean diet is not only a healthier choice but also a quick and delicious and delicious one.