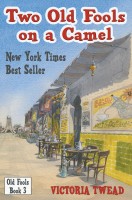 Two Old Fools on a Camel ~ From Spain to Bahrain and back again
by

Victoria Twead
*New York Times Bestseller* Vicky and Joe leave their Spanish mountain village to work for a year in Bahrain. How could they know that the Arab Spring was poised to erupt, throwing them into violent events? Teaching Arab kids, working with crazy teachers, forming life-long friendships and being placed under house arrest, Vicky and Joe laugh and lurch through their year in Bahrain.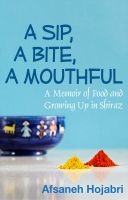 A Sip, a Bite, a Mouthful: A Memoir of Food and Growing Up in Shiraz
by

Afsaneh Hojabri
A story of growing up in Shiraz of the 1960s told through memories of food and cuisine, A Sip, A Bite, A Mouthful contains an account of Iranian customs, passions and rituals; it depicts a vivid picture of life in pre- and post-revolutionary Iran; and it touches on experiences of Iranian expatriates and the migration of their favourite foods, feasts, tastes and eating habits to the west.