Sub-categories:
Wedding planning and checklists | Bride preparation | Wedding customs | Groom preparation | Honeymoon planning | Locations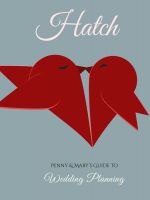 Hatch: Penny and Mary's Guide to Wedding Planning
by

Penny Mary
Warning: This book does not come with pretty pictures. Hatch provides a framework that optimizes all your wedding planning decisions. This book breaks down wedding planning into easy to understand components and provides tool kits that takes into account your unique story, vision, and resources, to set you up for wedding planning success.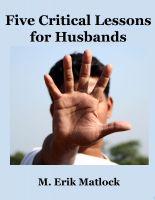 Five Critical Lessons for Husbands
by

M. Erik Matlock
Five Critical Lessons for Husbands is taken from the archives at ErikMatlock.com and Becoming a Better Man. This short book contains valuable information learned while salvaging a 20 year marriage, even after the divorce papers.