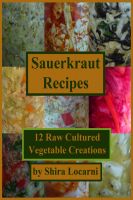 Sauerkraut Recipes, 12 Raw Cultured Vegetable Creations
This Sauerkraut Recipes book details everything I've learned from my over 15 years of raw cultured kraut making. You will receive 12 of my favorite recipes, plus 8 bonus recipes, and tons of information, tips and techniques that I personally use to make full proof jars of delicious raw cultured veggies that are naturally fermented not heat processed.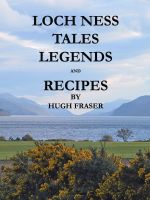 Loch Ness Tales Legends and Recipes
(5.00 from 14 reviews)
A fascinating insight into a land of legend and myth. In this book, you will join the salmon poacher of yesteryear and meet the Loch Ness Monster. You will cook and feast on steaming haggis and clootie dumplings.Taste the home made whisky and host a Burns supper.Sing and discover the meanings of songs and relive events from Scotland's past. A wondrous portrait of a disappearing way of life.