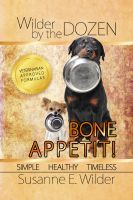 Wilder By The Dozen: Bone Appetit!
by

Susanne Wilder
Susanne Wilder has done it again! A fun and informative "hands-on" booklet for the health conscious dog owner. Susanne brings her years of experience and wealth of knowledge into recipes, facts and even a little bit of fun. Pet owners discovering the benefits making wholesome, natural meals for their pets can only benefit from Bone Appetit!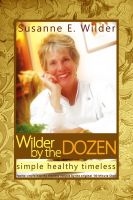 Wilder by the Dozen: Simple Healthy Timeless
by

Susanne Wilder
Behind the Kitchen Door – Come in and Cook on the Wild Side Welcome to the wild and fun side of culinary principles. Learning these will allow your own creativity and culinary prowess to spring forth to new heights. The dishes that you will find in this e-book are more than happy homemaker recipes; they are an introduction to foundational food technologies that embrace various techniques.