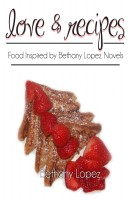 Love & Recipes
by

Bethany Lopez
Bethany Lopez has loved writing for as long as she can remember, but her love of cooking came a little bit later in life. In Love & Recipes, she combines the two into one fun cookbook. With recipes ranging from easy to difficult, she's incorporated dishes for every home cook.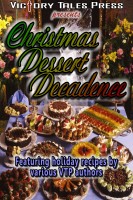 Christmas Dessert Decadence
by

VTP Anthologies
Do you love yummy, decadent desserts? So do the authors at Victory Tales Press. The recipes included were offered at a blog party during Christmas and were too good not to share. We hope you enjoy these 23 recipes and will accept them in appreciation for your continued support and patronage.