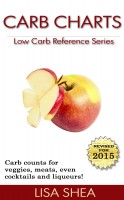 Carb Charts - Low Carb Reference
by

Lisa Shea
** Revised for 2015! More values and information! ** When you're out and about, and you lose internet access, do you wish you could still know the carb value in the food you're thinking about ordering? This 98 page carb chart book keeps you on a healthy path. It's important to eat foods that are low in sugar and starch. We all know that. But how do we know which foods are better than others?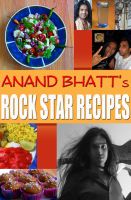 Rock Star Recipes: The Celebrity Diet
by

Anand Bhatt
NO UPFRONT COST! YOU decide WHAT U WANT to pay AFTER you've lost the weight and reached your goals! The Best Guarantee of any Diet! Anand Bhatt's program works on ANYONE and EVERYONE 100% GUARANTEED. Celebrity Rock Star Anand Bhatt shares with us the many great recipes, cooking instructions, lifestyle insights, and fun anectodes that have kept him and other celebs in the good life.
Related Categories