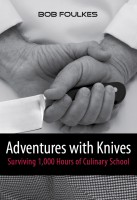 Adventures with Knives, Surviving 1000 Hours of Culinary School
by

Bob Foulkes
Staring down a milestone age, Bob Foulkes was not content to experience life from the comfort of his easy chair. 60 years old, semi-retired, restless, and yes, bored, Bob was ready for his next adventure when he enrolls in a 6 month culinary program — 1,000 hours of intensive training in the art of classical French cooking. This behind the scenes account is humorous, eye-opening and inspiring.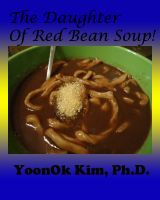 The Daughter of Red Bean Soup!
by

YoonOk Kim
Do you know what you will do if you're starving to death? There are some people who have no heat and hardly anything to eat. When my mom was a little girl, she suffered from starvation. when my mom had NO hope, she found 'red bean' at the end of the rope.