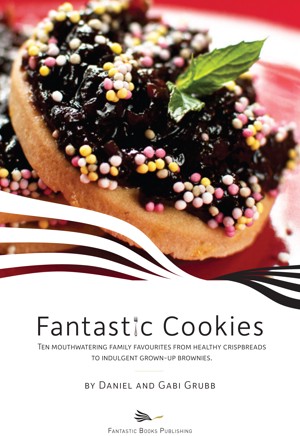 Fantastic Cookies
by

Daniel and Gabi Grubb
(5.00 from 1 review)
A collection of original cookie recipes ranging from fun children-friendly creations to delicious adult treats. The 'Fantastic' series is created by husband and wife team Dan and Gabi Grubb who live a peaceful existence on an old farm in a sleepy village in North-East England.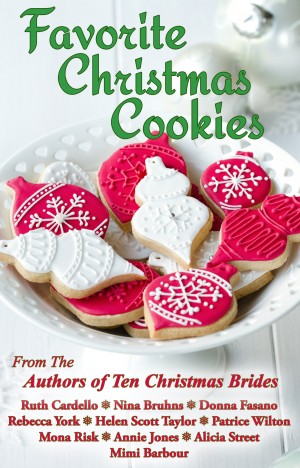 Favorite Christmas Cookies
by

Helen Scott Taylor

,

Ruth Cardello

,

Nina Bruhns

,

Donna Fasano

,

Rebecca York

,

Patrice Wilton

,

Mona Risk

,

Annie Jones

,

Alicia Street

, &

Mimi Barbour
(5.00 from 1 review)
A book full of delicious cookie recipes to share with the family this Christmas! In this book, you'll find favorite cookies of the heroes and heroines in the Ten Christmas Brides romance-novel boxed set. They are the authors' gifts to you this holiday season. Enjoy these special goodies and have a wonderful Christmas. Best wishes from the authors of Ten Christmas Brides!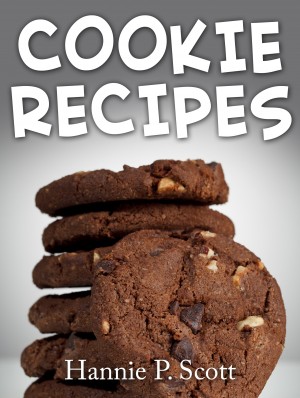 Cookie Recipes
by

Hannie P. Scott
(4.00 from 1 review)
Are you looking for some delicious cookie recipes? This simple and easy cookie recipe cookbook has step-by-step recipes for preparing some amazing cookies. You will impress your friends and family with these delicious cookie recipes. Great for any occasion! * Step-by-step recipes * Delicious cookie recipes * Yummy cookie recipes and treats for any occasion