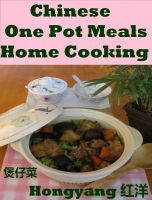 Chinese One Pot Meals Home Cooking: 12 Recipes with Photos
Nowadays everybody has a busy schedule. How do you make sure that you eat a nutritious and balanced diet to protect and promote good health? The "Chinese One Pot Meals Home Cooking" is a solution for busy people like you. This 82 pages photo cookbook contains 12 Chinese recipes for preparing One Pot Meals, such as meat/veggie pot, seafood/veggie pot or vegetarian pot.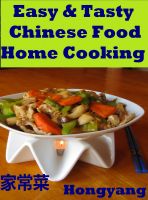 Easy & Tasty Chinese Food Home Cooking: 11 Recipes with Photos
This photo cookbook contains 11 Chinese recipes for preparing beef, chicken, shrimps, fish, pork, and vegetarian dishes. There are 70 photos showing individual steps and making it very easy to follow. There is an extra chapter with 27 frequently asked questions and answers on Chinese ingredients, and photos are provided for being clear at a glance.