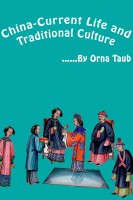 chinese current life and traditional culture
by

orna taub
This e book reveals the main issues which occupy the current Chinese society today And main topics concerning the Chinese traditional vast culture. All is written in Chinese characters followed by pinyin and English and accompanied by pictures. As such , it is especially beneficial for mandarin students and very recommended.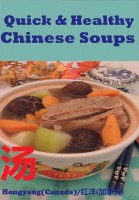 Quick and Healthy Chinese Soups - Photo Cookbook
by

Hongyang(Canada)/ 红洋(加拿大)
These are classic Chinese soups I grew up with. In the fall and winter months, these soups would be found in my mother's soup pot more frequently. They are easy-to-make and nutritiously beneficial for our health. I love these soups from Mom, and I hope you will enjoy her recipes as well. There are 135 photos showing individual steps and making it very easy to follow.