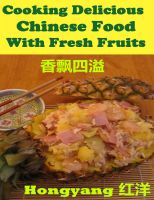 Cooking Delicious Chinese Food with Fresh Fruits - Recipes with Photos
(5.00 from 1 review)
If you worry that your family isn't getting enough fresh fruits in their daily diet or if you want to add nature fragrance to your eating, it might be a good choice cooking delicious Chinese food with fresh fruits. This 66 page photo cookbook contains 22 Chinese recipes for preparing salads, stir-fry hot dishes, soup and desserts with fresh fruits.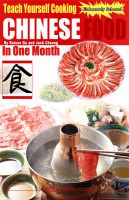 Cook Chinese Food
(1.00 from 2 reviews)
this book will teach your to cook chinese dishes, which are selected from a thousand kinds of dishes and suitable for foreign beginners cooking at home. The book has four parts: cold dishes, hot dishes, soups and porridges and traditonal Chinese dishes, for each part,there are detailed illustrations, which make it easy for learners to understand and practice.