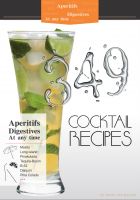 349 Cocktail Recipes
Dear readers. In this book you can find over 300 cocktail recipes from all of the world. They are sorted by the types such us Alexanders, Batidas, Bucks, Cobbler and so on. This edition contains: Measurements guide Glasses and containers pictures Bartender guide Bar equipment glossary Bar stock Wish you happy mixing.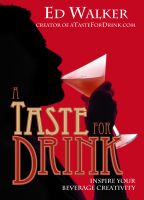 A Taste For Drink: Inspire Your Beverage Creativity
Become the bartender everyone wants at their event. Learn how to become a knowledgeable taster. Learn how to create amazing cocktails. Learn how to properly taste and judge your drink with an eye toward making a better drink.