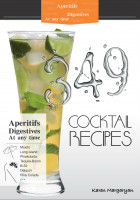 349 Cocktail Recipes
by

Karen Margaryan
Dear readers. In this book you can find over 300 cocktail recipes from all of the world. They are sorted by the types such us Alexanders, Batidas, Bucks, Cobbler and so on. This edition contains: Measurements guide Glasses and containers pictures Bartender guide Bar equipment glossary Bar stock Wish you happy mixing.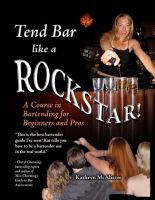 Tend Bar Like a Rockstar!
by

Kathryn McAlister
(5.00 from 2 reviews)
Tend Bar Like a Rockstar! is an at-home bartending course that replaces bartending school. It goes beyond the basics and teaches you a robust skill set so you can earn the most money possible as a bartender. If you've never tended bar before, you'll skip the "beginner phase" and proceed to expert. If you're already a working bartender, get ready to increase your income!