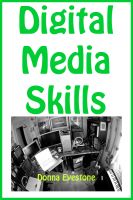 Digital Media Skills
by

Donna Eyestone
Learn to use your computer more effectively! Take a peek into digital imaging. Try your voice at audio recording and editing. And get that video off your camera, imported to an editor and compressed. Make something great with your computer.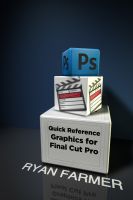 Quick Reference: Graphics for Final Cut Pro
by

Ryan Farmer
This short book provides guidance and resources for creating and using graphics in your video production workflow. It takes you from the basics, to SD to HD and gives you the knowledge you need to make your graphics look right all the way to your final audience.