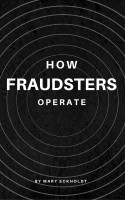 How Fraudsters Operate
by

Mary Eckholdt
Have you felt worried, disgusted, frustrated or helpless in preventing cyber attacks and identity theft? Are you concerned about the recent frequent bank, government and large corporation hacker attacks in the news? This book from the Fraud e-books Series explains how fraudsters and hackers operate and the types of fraud they engage in to steal money and an individuals' identity!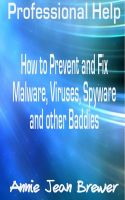 Professional Help: How to Prevent and Fix Malware, Viruses, Spyware and Other Baddies
by

Annie Jean Brewer
(4.00 from 1 review)
Are you tired of malware sloiwing your computer down? Are you sick of toolbars and popups? Do you know what to do if a virus strikes? Get Professional Help! I have worked on computers professionally since 2002, and these are the exact same steps and software that I use to prevent infections and clean infected systems. Now instead of tracking down the local guru, you can fix it yourself!