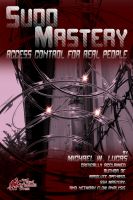 Sudo Mastery: User Access Control for Real People
Unix-like operating systems have a primitive access control system. The root account can do anything. Other users are peasants with only minimal system access. Sudo lets you divide root's monolithic power between the people who need it, with accountability and auditability. While many people use sudo, most use only a small part of it's features. Master sudo with Sudo Mastery.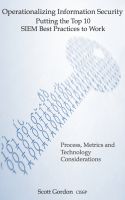 Operationalizing Information Security - Putting the Top 10 SIEM Best Practices to Work
Applying a top 10 best practices approach to leverage security information event management (SIEM), this e-book offers infosec professionals the means to gain more assured value from SIEM. Whether seeking to streamline incident response, automate compliance processes, better manage security and operational risk, or build out deployments, examine key process, metrics and technology considerations.