Sub-categories:
Programming languages / General | Java | PHP | Algorithms | JavaScript | Programming / object oriented | C | Ada | SQL | Software development & engineering / quality assurance & testing | Python | C++ | All sub-categories >>
Ada | Algorithms | Apple programming | Assembly Language | BASIC | C | C# | C++ | COBOL | FORTRAN | Java | JavaScript | LISP | Microsoft programming | Pascal | Perl | PHP | Programming / object oriented | Programming / parallel | Programming languages / General | Prolog | Python | RPG | Ruby | Smalltalk | Software development & engineering / quality assurance & testing | SQL | UML | VBScript | Visual BASIC | << Top sub-categories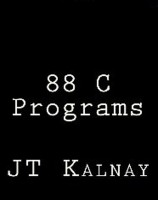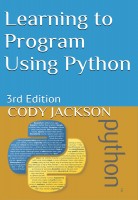 Learning to Program Using Python
by

Cody Jackson
(3.00 from 1 review)
An introduction to computer programming, using the Python programming language. The core Python language (both versions 2.x and 3.x) is discussed, as well as an introduction to graphical user interface creation and game programming. The reader should be able to quickly create simple to medium-level programs and be prepared to tackle more complex programming tasks.
Related Categories