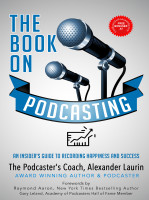 The Book On Podcasting
by

Alexander Laurin
The Book on Podcasting was written to help podcasters shorten their path to success. The book covers the mindset and strategies to achieve happiness and success. You'll learn: - A new way of looking at podcast as art, with the host as an artist - How podcasting can help you leave a long-lasting, digital legacy - The potential to re-invent yourself and change your life and more...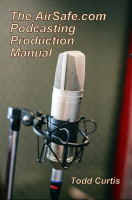 The AirSafe.com Podcasting Production Manual
by

Todd Curtis
If you've ever uploaded a video to YouTube, or created a something on MP3 to share with your friends, but wanted to do more to reach a wider audience, this book will show you what you have to do to take the next step and create an audio or video podcast that you can share with the whole world.