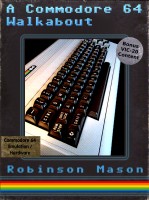 A Commodore 64 Walkabout
by

Robinson Mason
(4.33 from 3 reviews)
Open the door to your retro computing adventure! The Commodore 64 is alive and well in a thriving community of enthusiasts. The second edition of this book is your gateway to understanding and enjoying the C64 scene today whether it be through emulation or original hardware. With tutorials, reviews, personal stories, interviews, and links galore, the wide world of the C64 is at your fingertips!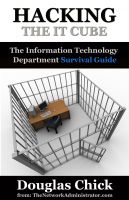 Hacking The I.T. Cube: Lock picking sports guide
by

Douglas Chick
Hacking the Cube is a straightforward and sometimes comical look into the everyday world of information technology. It answers questions that many IT professionals and newcomers ask about the tools and skills needed to survive one of the most complex career fields in the world. Most computer books deal with configuring software and do little to help you learn what you need to know. to work.