Special Deals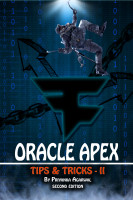 Oracle APEX Tips and Tricks - II
by

Priyanka Agarwal
"Oracle APEX Tips and Tricks" will guide you through the development of real-world applications. It will give you a broader view of APEX. The various aspects include setting up APEX environment, testing and debugging, security, and getting the best out of SQL and PL/SQL.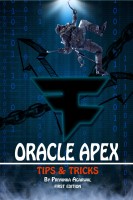 Oracle APEX Tips and Tricks
by

Priyanka Agarwal
Make the most of Oracle Apex with this guide to best practices and its Tips and Tricks. It will help you look at the bigger picture when building applications and take more elements into account and deal with everyday common issues that are faced.
Related Categories