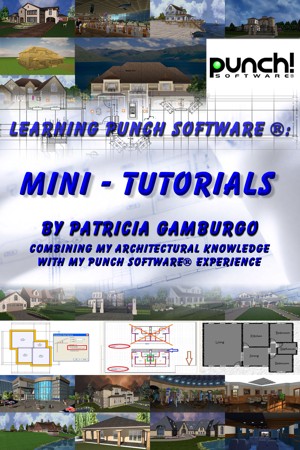 Learning Punch Software (R): Mini - Tutorials
by

Patricia Gamburgo
The well-known Punchhelpers' tutorials compiled and updated, with NEW texts and images as well as a NEW collection of frequently asked questions and useful answers about different topics. For all the Punch Software (R) programs up to V17.5, Windows and Mac Versions.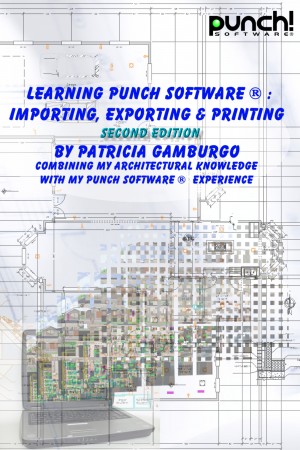 Learning Punch Software (R): Importing, Exporting and Printing - Second Edition
by

Patricia Gamburgo
New Second Edition! This is the first book of a series intended to help the programs' users by providing learning resources that combine my experience using Punch! Software (R) with my professional knowledge as an Architect. In this first issue, we are going to learn how to master the process of importing Cad drawings, objects and pictures as well as exporting and printing images and plans.