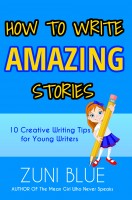 How To Write Amazing Stories
by

Zuni Blue
Writing a story seems scary when you're a kid. That's why this guide is for young authors. It has all the tips you'll need including choosing a writing space, picking cool characters, and designing a great cover. Use this guide and one day you could have 1000s of readers just like Zuni Blue, author of the smash hit The Mean Girl Who Never Speaks.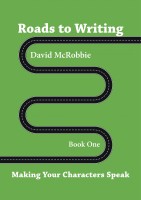 Roads to Writing 1. Making Your Characters Speak
by

David McRobbie
Roads To Writing is the first book in a proposed series on creative writing. This one deals with handling dialogue, which for some is a tricky business. But it needn't be. The rules are quite simple and with these wise words and examples to guide your fingers, you'll soon know all about inverted commas, the 'he said - she said' bit and how to make better use of dialogue in your writing.