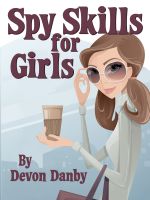 Spy Skills for Girls
by

Devon Danby
Sooner or later, every girl needs to do a little spying. Why is your best friend acting strangely? What does that sneaky boy keep hiding in his backpack? To find out, you need skills. Spy skills. And Devon Danby, spygirl extraordinaire, is just the girl to teach you.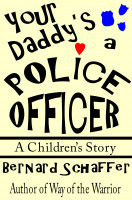 Your Daddy's a Police Officer
by

Bernard
Written for the young children (Ages 1 to 9) of police officers all around the world. A perfect bedtime story, or for just before you head off to the station. In this day and age, little ones hear a lot about police officers outside the home. It's more important than every to take the time to show them who you really are, and what you really do.